My sweet baby is 3 months old!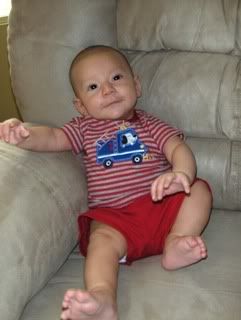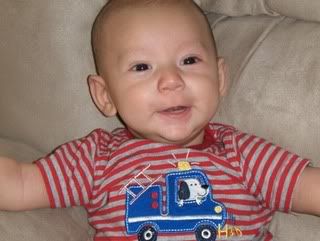 The day I have been dreading since my Little was born is finally upon me and I honestly don't know how I'll make it through without crying. For the last 2 weeks I've been beside myself worrying over the daycare we signed him up at, about the women that will be taking care of him, and that he'll be lost in the sea of other children (not really, he's in a group of 5-6 babies). I cried nearly every day and counted down the hours till drop off. "Killing me" is an absolute understatement, but I know he'll be fine. I know he'll be fine. I know he'll be fine. ::sniffle::
Lucky for me, we found a daycare that is right across the street from my office, so I'll be able to pop over and see him whenever I want and can spend my breaks breastfeeding and playing with him. I'm hoping that this set up will keep me from completely losing it at any given moment during the day. Besides leaving my Little in the care of virtual strangers, I'm going to be walking back into a madhouse. Since I went on maternity leave half the people in my group were laid off. So I'll be doing the work of at least 4 people! Ugh! And I'm not even going to let myself think about what's coming in a couple of months... more lay offs and how fun it will be when I'm only one of TWO people in the "group". Kill me now please.