Just a few things:

We have finally chosen a name! It was by far NOT an easy decision, but I am so happy that we have that settled. I went out and bought the letters for his name from Micheal's so that I could get started decorating them.

Second, we have finished putting up the border in the nursery. We ended up with only about a foot left of the wallpaper, so it worked out perfectly!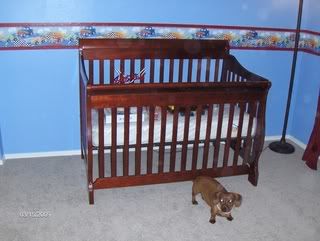 And finally, my ILs also bought us our travel system! I couldn't wait to get it out of the box and put together. Here's my AW doggie test driving it : )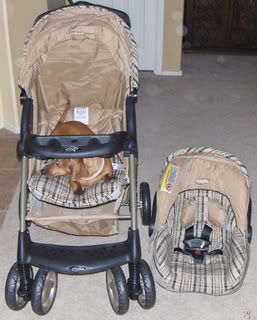 That's all folks!